Interview, media and documentary 2.0
Beautiful prisons set in our modern times
Conversation with Francesco Montagner whose film Brotherhood will have its Czech premiere at IDFF Ji.hlava as part of the official competition.
Over a warm cup of tea, I had the pleasure to talk to Montagner about his latest film Brotherhood which premiered at the 74th Locarno Film Festival where it took home the Golden Leopard. The film left me with a sense of attachment to three young Bosnian boys who I had seen grow on screen for over four years, and it left me with many questions to Montagner about the creation of a documentary that resembles so much a fiction film through its sense of observations.
"I can't wait to see what the Czech audience will think of my film," tells me Montagner when I congratulate him about his selection at the festival. Our conversation tackled many themes; from the process of filming such a project, to his characters, his personal journey, and specific technicalities from the shoot.
My first question was about the main characters of the film: three teenage Bosnian boys with an Islamist father, set in a beautiful landscape of rural Bosnia, where they grow their own sheep. When asking Montagner about how he had come across his subjects and their story, he explains to me that, early in 2016, when ISIS was all over the European news, he had seen them in a TV reportage where they were talking about their point of views in a very open way. Fascinated by the teenagers, their metaphorically prophetic setting, and their willingness to talk openly, Montagner contacted the journalists and got in touch with this family. In the beginning, the film was going to be about the father and his sentence to jail, but as Montagner's relationship grew with the kids, he quickly realized that the film is actually about them and their journey into adulthood.
A coming-of-age story of three young Muslim boys set in Europe; I was wondering if there was any fear in Montagner in tackling such a subject that is so far from his own culture.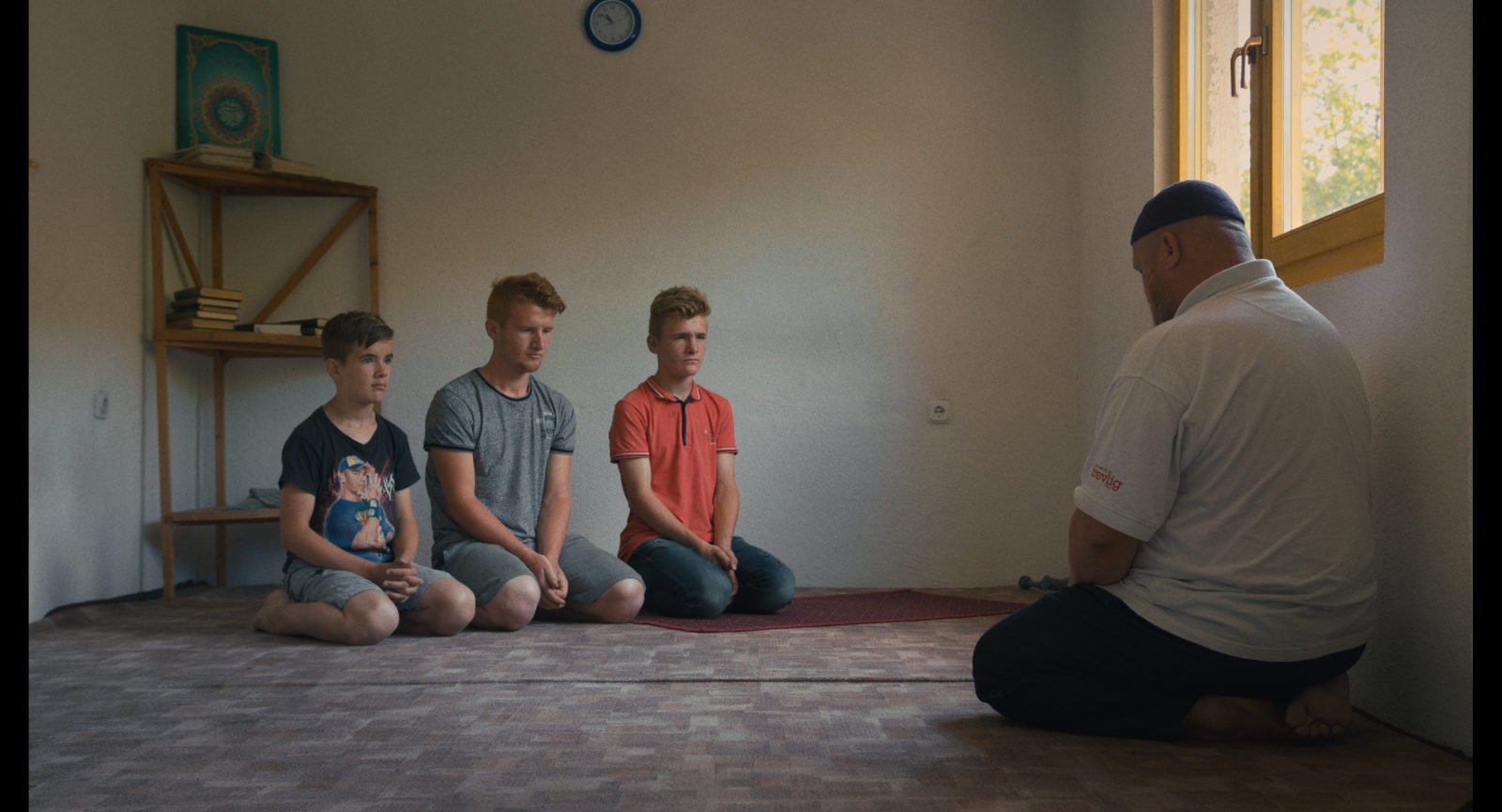 When religion matters
"I come from a very religious background too. In Italy, around Venice, where I'm from, religion matters a lot. Relating to them was not a problem, especially that I'm Mediterranean, just like them, we relate to a lot of the same things. The only thing I was scared of was the language barrier" explains Montagner. However, after his years at FAMU in Prague, where he has become fluent in Czech, that has made it easier for Montagner to understand some of the conversations in Bosnian as it's a Slavic language. He also explains how the language barrier was a freeing experience for him as a director, giving him the distance needed to see if the scene was working on its own through the actions, body language, and overall emotions.
Our conversation around this topic goes on for him to end on, "I was aware of the Islamophobia present in Europe, and I wanted the film to actually go beyond this prejudice, try to understand these people, show their realities, and the reality of these teenagers".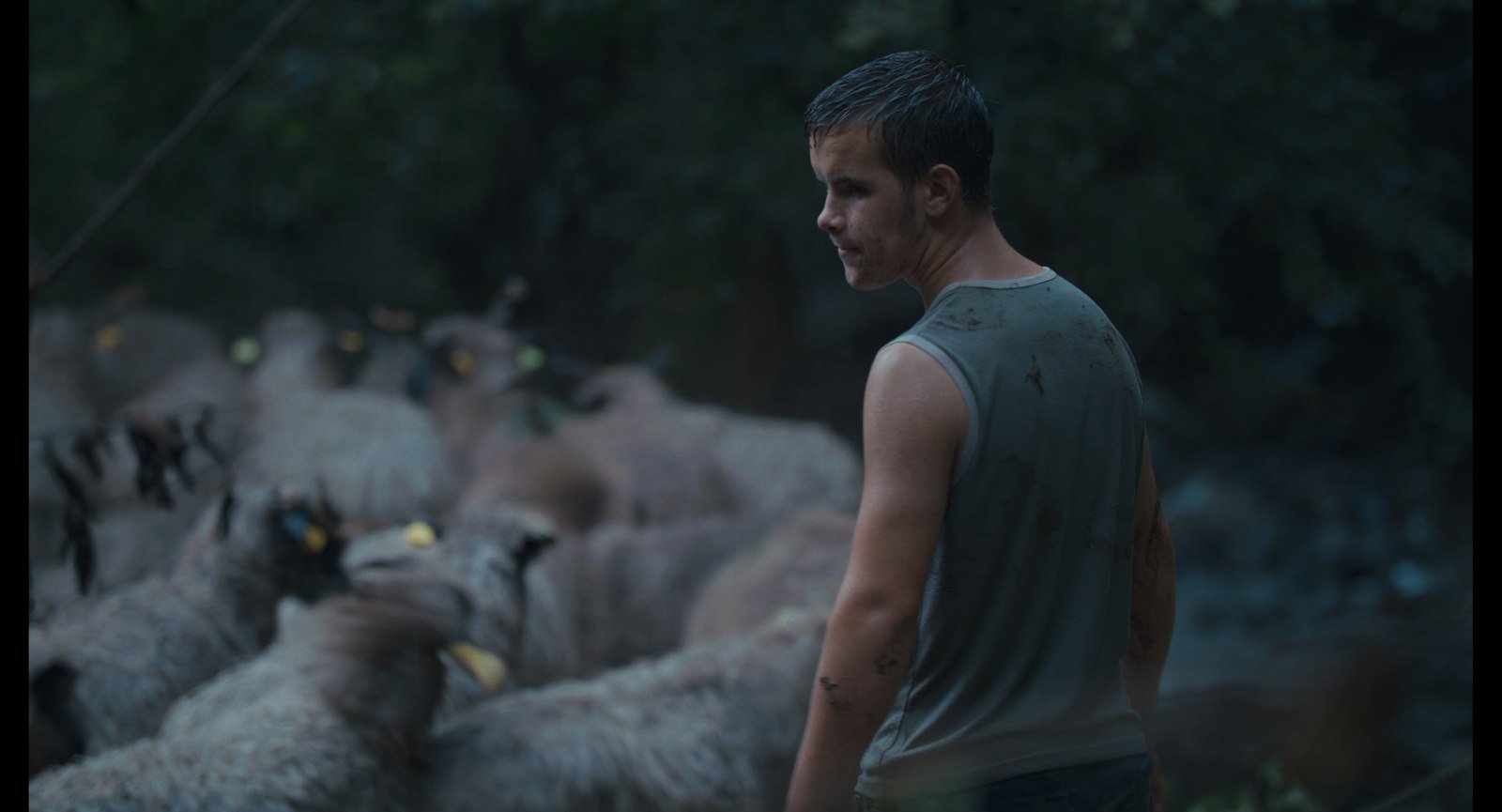 My next question quickly jumps towards the style of the film; a documentary that resembles a narrative fiction through its découpage, editing, observation of the characters, and absence of interviews; I was curious to know how was Montagner's technical approach to this creative choice. "This documentary is about the search of identity in a very specific society with a very patriarchal father. What happens in the film sometimes could be banal, but it's really about following these teenagers as they grow up. So we had to be very close and observe a lot" says Montagner before explaining that he came up with this style of fiction storytelling with his cinematographer. They shot very long scenes, making sure to catch every aspect of it, every important moment to be able to cover its full arch. They sometimes had to recreate scenes, and sometimes stylized settings, but most of the time they were just there at the right time to catch beautiful moments. But the style truly came to life in the editing room, explains Montagner, "with the material we could've made a completely different documentary, but this is the film that I wanted from the beginning".
Masculinity and tenderness
Brotherhood is a male-dominant story that tackles masculinity and patriarchy in an aesthetic of tender and soft colors, dominant in pastels. The editing has a slow calm pace, the cuts and the focus pulling are subtle; these choices could have easily been swapped to more violent, darker choices that could portray the violence, loneliness, and pressure these young men have grown under. Montagner explains to me that even though they are in a harsh environment, these young boys are still full of sensitivity, and this is what these tender choices are here to project. The characters are almost isolated in a beautiful idyllic landscape, in what looks like the middle of nowhere, and which could be mistaken for either a paradise or a prison. "Through the cinematography, we wanted to convey a story that is like a fairytale, yet violent," tells me Montagner.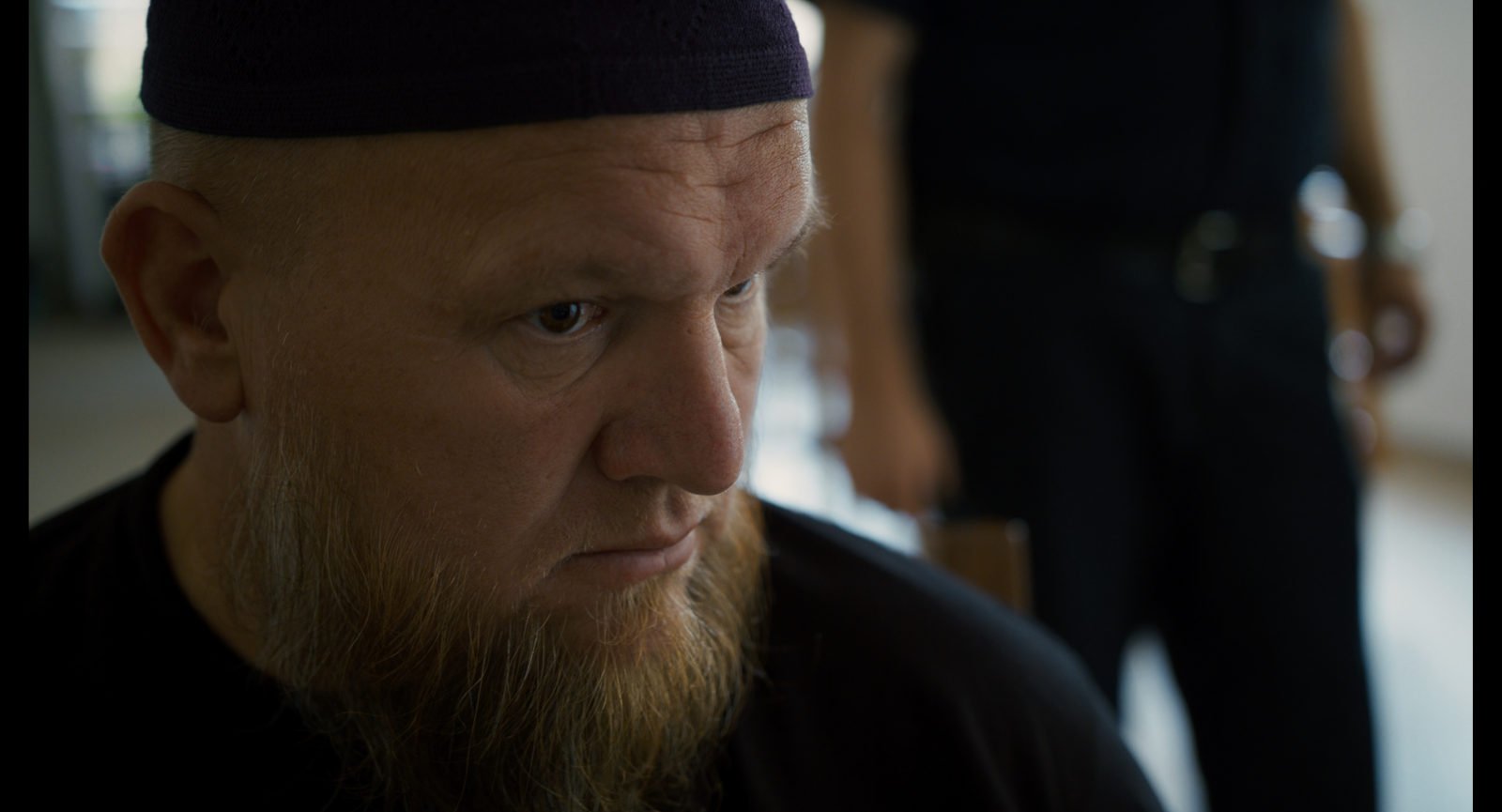 While our conversation flows into talking about Masculinity, Montagner explains to me how much the cinematographer of the film and himself related to these young boys during the process of the film; they got their feeling of being stuck, of being frustrated, of wanting to flee and run as fast as possible. The film follows their immediate growth into men who suddenly are faced with responsibilities bigger than them, and left with a big amount of frustration. "We can say that it's also the story of how much the environment we grow up in, affects the people we become. These kids could have become different men for example, if their father would have stayed" ends on Montagner.
Before we ended our conversation, I asked Montagner about any upcoming projects. Montagner is currently enjoying the successful festival course of his film with some time off but is set to continue investigating masculinity, in all its shapes, and beautiful prisons set in our modern times.
---
This article is a result of the project Media and documentary 2.0, supported by EEA and Norway Grants 2014–2021.