When climate change is not the main issue
It's more than icebergs and permafrost vanishing in the Arctic as a young anthropologist discovers in Svalbard, Norway. Documentary film The Visitors made by Czech film director Veronika Lišková focuses on the anthropological aspect of a small, ever-changing town in northern Norway. The film was selected for the 75th edition of the Locarno Film Festival in the Semaine de la Critique section, where it had its world premiere. The Czech one was at IDFF Ji.hlava 2022 in the Czech competition.
Lišková follows a young anthropologist, Zdeňka, during her fieldwork in Longyearbyen on Svalbard. Svalbard is a group of islands situated midway between Norway and the North Pole. Anyone can come to Svalbard without a visa and settle there, as long as they have a job and a place to live. Under the auspices of the University of Oslo, Zdenka's research focuses on changes happening in this small town due to environmental changes. Her focus is on the community, which changes along with its surrounding.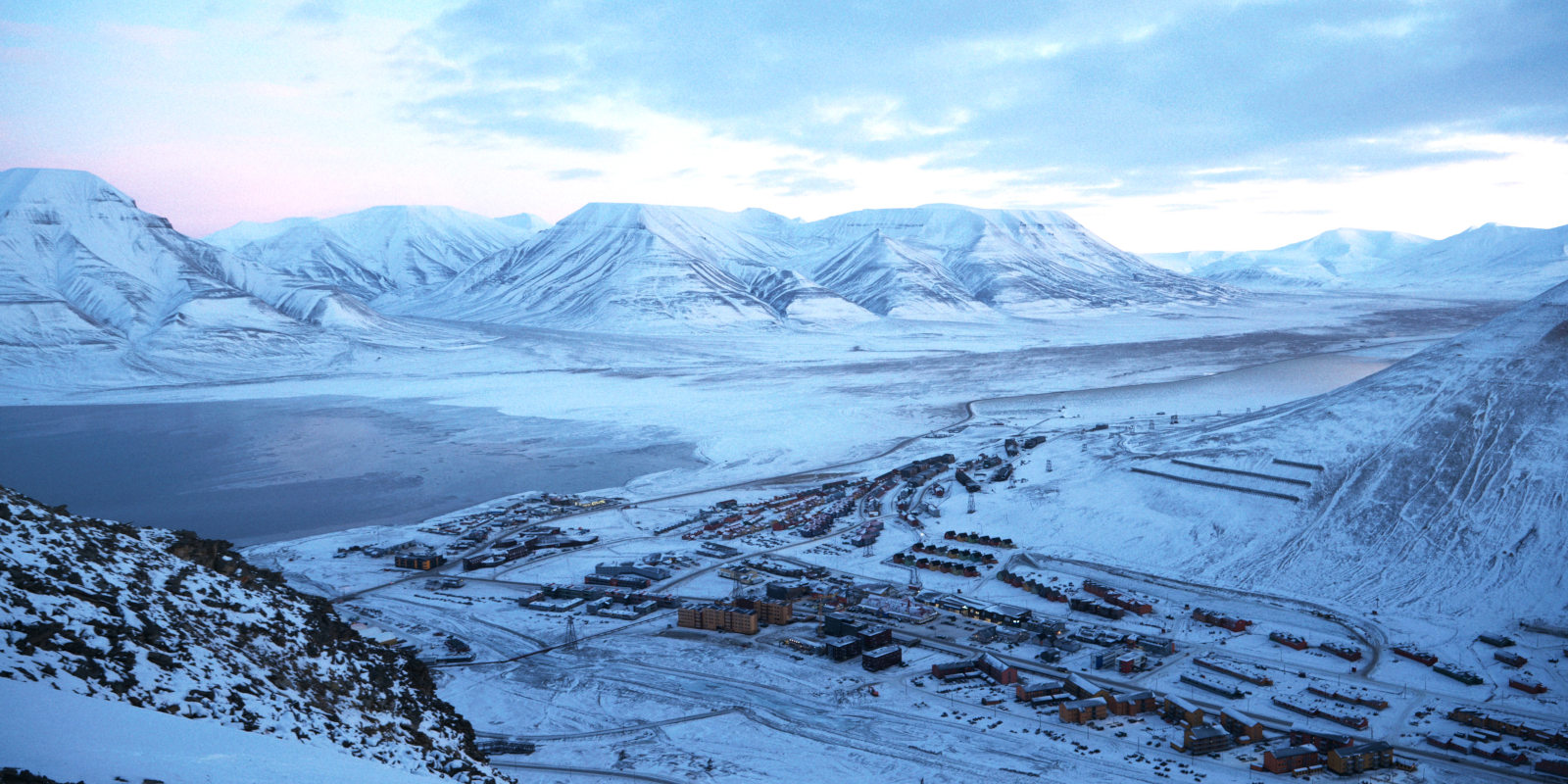 Climate changes
Zdeňka, together with her family, a husband, and three little boys, left her life in Prague to carry out her research. However, Lišková doesn't focus just on Zdeňka's research but also on her private life and the environmental changes. These are more apparent at the beginning of the film. Just as Zdeňka's questions when interviewing the townspeople. At first, she is interested in the environmental issue of the islands and what the residents think about them. Do they see themselves living in Longyearbyen ten years from now? What do they think about changes going on in their town? After a talk with the mayor, she learns that Longyearbyen is supposed to be the first zero-emission place in Europe, maybe in the world. Her husband, Jakub, however, isn't as optimistic. Not being put out by Jakub, she is still engrossed by this magical place and wants to stay there for more than just two years as she's supposed to.
During the film, we see changes in Zdeňka's approach to interviews. The environmental issues aren't her main point of interest anymore. And Lišková is taking her cue. Gone are those long shots of melting ice. Instead, she focuses more on Zdeňka's interviews and her personal life. Zdeňka interviews Norwegians as well as foreigners that have been living in the town for years and also those that are trying to start their new lives there. That the town faces environmental issues is apparent from the first part of the film. However, the more we come to the end, the more it is palpable that the town's issues are not only with environmental changes but with foreigners and how those around them perceive them.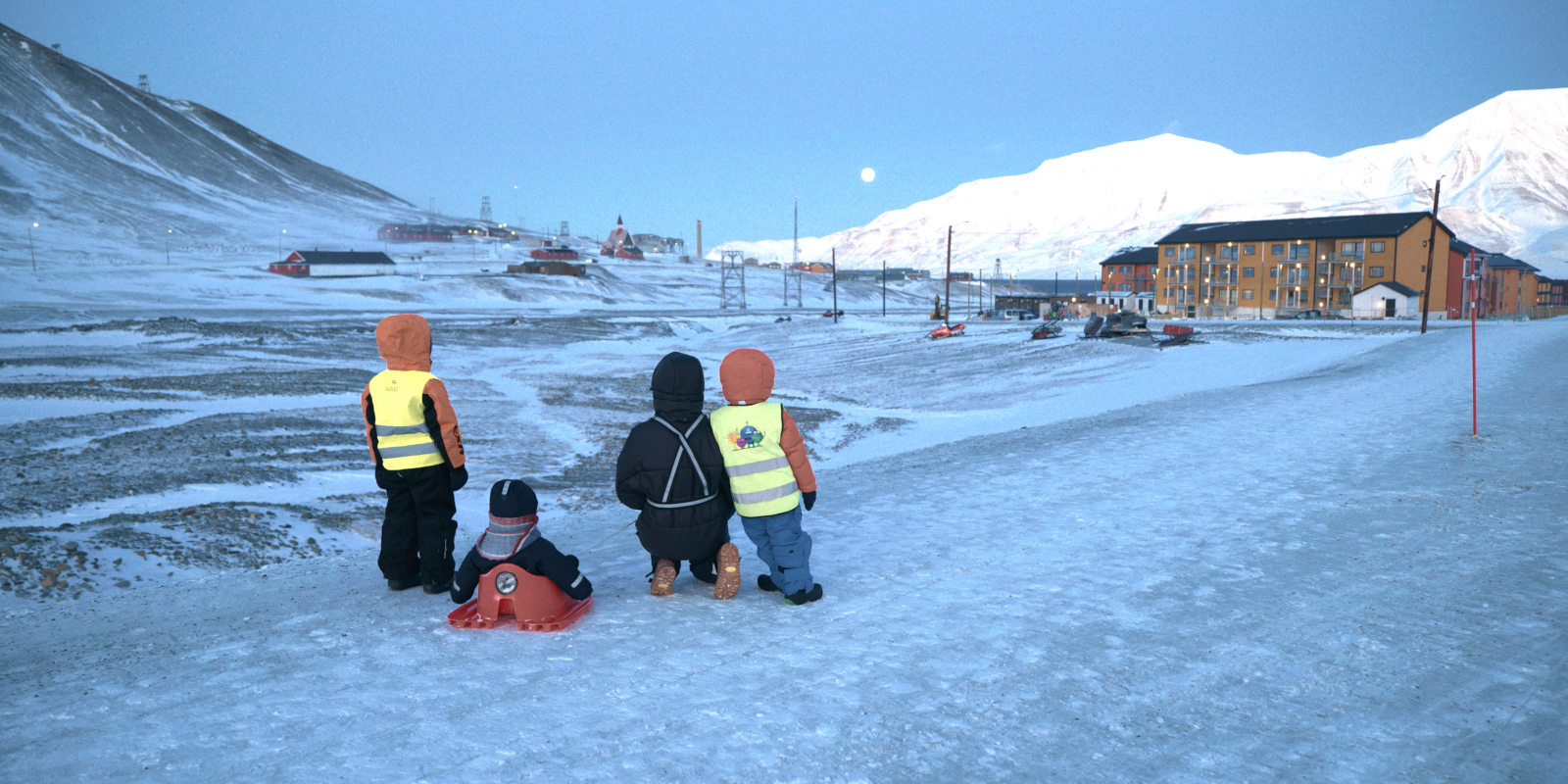 Being a foreigner
In those interviews, Zdeňka asks questions about foreigners, what it's like to be one and what it's like to be a Norwegian living in a town where more than twenty per cent of the population is from a foreign country. Longyearbyen is the world's northernmost permanent settlement, with around 2400 inhabitants from 52 nations. All things considered, we can say it is an international town. This, however, doesn't suit Norwegian residents or the Norwegian government. Foreigners don't have the same rights as Norwegians and are painfully aware of it. The foreigners feel like outsiders even though some have lived in the town for many years. They aren't taken as equal. And the government only encourages this inequality.
"Anyone can come to Svalbard without a visa and settle there, as long as they have a job and a place to live."
The most recent election plan for the town was to have more Norwegians live there, with the town's population staying the same. The only way to reach this is to have the foreigners move away. There is no other way. And the foreigners feel this invisible pressure that is forced upon them. These subtle things that are never said aloud are felt by the ones that weren't born in Norway.
And Zdeňka can feel too. Even though this quiet place, far away from way too busy Prague, is good for her family life, she knows that she and her family are not welcome in the close Norwegian community. At first, she tries. Through the interviews, she finds out that townspeople would appreciate it if the foreigners spoke Norwegian. So, she endeavours to organize Norwegian language courses. There are plenty of interested parties. The problem is there are no premises where the courses could take place.
Coming home
In the end, she gives up her hopes. She is not interested in staying in a place where she is not welcome, however peaceful it may be. After finishing her research, she returns to the Czech Republic, her native country, where it feels like home again.
As time goes by, things don't get better in Svalbard's. In June 2022, the Norwegian government decided that people who had not lived in mainland Norway for at least three years were not entitled to vote in Svalbard. This affected more than 700 people from its 2500 inhabitants.
---
This article is a result of the project Media and documentary 2.0, supported by EEA and Norway Grants 2014–2021.