Can I sell my film to Eastern European TV Channels?
Visegrad Accelerator initiative will focus on TV this year
IDFF Jihlava has always emphasized the idea of Visegrad cooperation – creating a space for the promotion and support of Visegrad national cinematographies. It is one of the most important meeting points where Czech, Slovak, Hungarian and Polish film professionals get together, present their work and develop future co-operations among themselves as well as with other documentary film professionals from around the world. One of its panels is dedicated to the current situation in the acquisition departments of TV channels from across the region. There are many documentaries that are developed without the direct support of TV channels these days and the aim of the independent producers is to reimburse what they spent also from the sale of TV rights. Public TV also needs to develop its own documentary content focused on social, historical, and educational aspects of the social reality. In the past few years, specialized public TV channels dedicated to arthouse production were founded in our region, but did it change the situation on the market, or did it not? Before you can directly ask the people responsible for the selection of the films for public TV channels, you can find out more about the position of documentary films in the program of Czech and Slovak TV.
What kind of broadcasting slots does your television have for documentary films?

Many auteur filmmakers such as Wim Wenders or Ken Loach are presently filming feature documentary films. Do you have slots to emit them?

What is your view on the future of feature documentary films which are headed for cinemas or for television screens?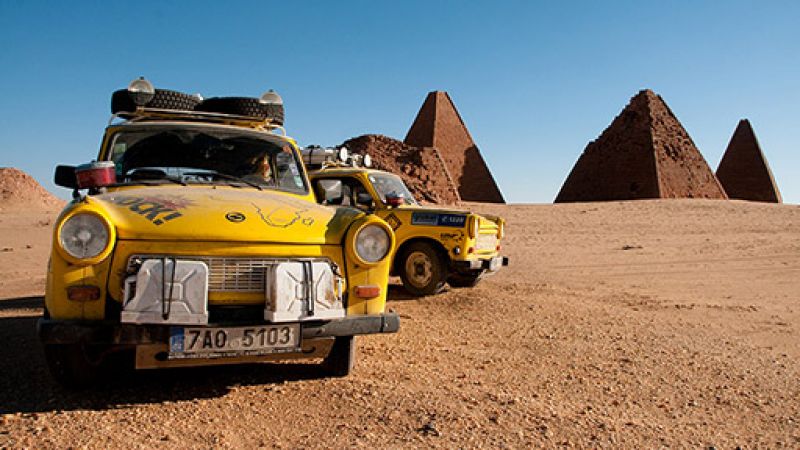 Trabant goes to Africa (Trabantem napříč Afrikou, Dan Přibáň a Dana Zlatohlávková, 2010)
Jan Maxa, Czech TV
Czech TV has two key channels called ČT1 and ČT2. After the digitalization they developed a news channel ČT24, sport channel ČT4 and most recently a channel for children ČT D that is broadcasting until 8pm and after that it transforms into a special channel ČT Art where arthouse production is presented. Czech TV is also a key producer for creative documentaries and docu-series.
1. At the present time, Czech Television has 42 slots (broadcasting times) for documentary films on channels ČT1, ČT2, ČT art and ČT:D – most of them being on ČT2. Various categories are included: history, science, technology, people and society, art, nature and travelogues. We also broadcast many documentaries outside of the regular broadcasting schedule – for example on occasions such as national holidays or special events. Some documentaries are also included in the broadcasting schedules of channels ČT24 and ČT sport.
2. Yes, we present feature-length documentaries by foreign as well as national authors. Lately, we have featured for example: Sicko (Michael Moore, 2007), Michael Jackson: Bad 25 (Spike Lee, 2012), Happy People: A Year in the Taiga (Werner Herzog, 2010), Fados (Carlos Saura, 2007), Jane's Journey (Knauer Lorenz, 2010) or A Thirsty World (Yann Arthus-Bertrand, 2012), National – Life with Jester (Život s Kašparem, Helena Třeštíková, 2013), Show! (Bohdan Bláhovec, 2013), Love in the Grave (Láska v hrobě, David Vondráček, 2012), Eye over Prague (Oko nad Prahou, Olga Špátová, 2010), Věra 68 (Olga Sommerová, 2012), President Wanted (Hledá se prezident, Tomáš Kudrna, 2013), Trabant goes to Africa (Trabantem napříč Afrikou, Dan Přibáň a Dana Zlatohlávková, 2010).
3. We are definitely counting on them, especially if we are co-producers. In November, we will be presenting the new feature documentaries The Magic Voice of a Rebel (Magický hlas rebelky, Olga Sommerová, 2014), The Small Big Game (Nízká Vysoká hra, Martin Vadas, 2014) and Velvet Terrorists (Sametoví teroristé, Peter Kerekeš, Pavol Pekarčík, Ivan Ostrochovský, 2013).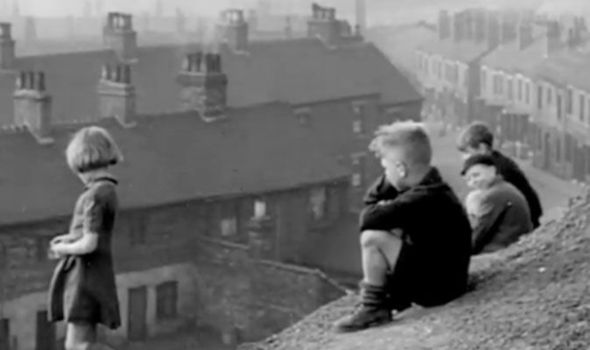 Spirit of '45 (Ken Loach, 2013)
Monika Mikušová, RTVS Slovakia
RTVS Slovakia is a public national broadcasting network that was founded after the merging of Slovak TV and Slovak Radio took place a few years ago. It is operating with two channels called Jednotka (Number 1) a Dvojka (Number 2). Compared to the Czech TV, RTVS is not that active in the field of co-productions with independent producers and developing its own formats.
1. At the moment RTVS has 15 slots for documentary films on both of its channels. On Jednotka, profiled as a full frame channel for the whole family, documentaries are presented during free slots every weekday at 16:30 (natural, historical or social documentaries, with a running time of 26 minutes)and on Sunday morning (at 9:00 popular science, running time of 26 minutes and at 10:00 nature, running time of 52 minutes).
On Dvojka, which focuses more on demanding and minority viewers, 12 slots are reserved for documentary films. Every weekday at 18:00, stable slots, divided according to categories, are dedicated to 26-minute-long documentaries(Nature and society, Science and technology, Art, Nature, Travel). During prime-time at 20:00, documentaries are featured everyday of the week, once again as a part of stable slots divided by category (Monday – people and society, Tuesday – Investigation (ecology, economy, politics, etc.), Wednesday – Slovak documentaries, Thursday – Science and technology, Friday – Nature, Saturday – History, Sunday – Documentary Club). Except for Wednesday and Sunday, they are usually an hour long. The Documentary Club is considered to be the flagship of documentary slots, which during the luxurious broadcasting period of Sunday's prime-time presents long-length documentary films designated for cinema distribution as well.
2. The space for featuring these films is in the specially designated slot Documentary Club during Sunday's prime-time, during which, in the past, we showed for example the trilogy by Godfrey Reggio or Cave of Forgotten Dreams by Werner Herzog. At the moment, we are preparing to broadcast the films, The Spirit of'45 by Ken Loach and Searching for Sugar Man by Malik Bendjelloul.
3. For many yearsnow, these filmshavebeen a solid part of our broadcasting structure in their own slot on Sunday's prime-time.
You can meet TV commissioners at the panel that will take place on Friday October 24th from 2:30pm at the Festival Center – Industry Room, Komenského 10. You can find out more about the Visegrad Accelerator initiative here.
Translated by Christina Skorulska