Apichatpong Weerasethakul, architect of dreams
Apichatpong Weerasethakul, Thai director, Cannes winner, and creator of the films Tropical Malady, Uncle Boonmee Who Can Recall His Past Lives, and Syndromes and a Century, opened FIDMarseille 2021 with his new film Memoria and also taught his masterclass at the festival.
Weerasethakul is an exceptional artist, who has made sure that Thai film has left its mark on the so-called "big three" of film festival competitions. His film Blissfully Yours, which focuses on extremely idiosyncratic visions, won the section Un Certain Regard at Cannes in 2002. In 2004, Tropical Malady, a film divided into two segments, the first comprising a romance between two men and the second telling the story of a soldier lost in the rainforest, was the first Thai film to receive the Jury Prize in the main competition at Cannes. It was also the first Thai film to win a prize at one of the "big three". Syndromes and a Century was then the first Thai film to appear in the competition section in Venice. Uncle Boonmee Who Can Recall His Past Lives even won the Palm d'Or at Cannes in 2010.
For a better understanding of Weerasethakul's key motif, we need merely look to the title of Uncle Boonmee Who Can Recall His Past Lives. The theme of memory, not only of one's current life but also of past lives, is paramount in Weerasethakul's work. Reincarnation and the fragility of the thread of memory stretching through one life after another is also central to the film Memoria, in which the protagonist meets a man who claims to remember his soul's past lives.
A Thai land of dreamers
During his masterclass at FIDMarseille, Apichatpong Weerasethakul spoke about his own filmmaker's journey, sources of inspiration, and also his own roots. He clarified that the hospital that appears in several of his films is the hospital where his parents work and where he spent a significant portion of his adolescence. As a small child, he was equally fascinated by ghost stories and science fiction. This fusion has possibly had an influence on his "aesthetic of the future" because scary stories usually unfold in old houses and forgotten places, and Weerasethakul imagines the future as imperfect and handmade – a bit dingy, like the original Star Wars, more analogue than digital. There is no doubt that he's fascinated by spaceships. In fact, he and his crew used one made for the film as a meeting place.
However, Weerasethakul places the greatest emphasis on dreaming, which evokes in him both fascination and creative drive. He sees the future of film without a frame, where everything plays out as virtual reality, as lucid as a dream. He thinks: "Sleeping is like going to the cinema, just better!" This fascination with dreaming has also taken on a practical dimension. In Sleep Cinema Hotel, one of the director's projects which also deals with art, guests sleep together with Weerasethakul's installation in front of their eyes. The land of Apichatpong Weerasethakul is a land of dreamers.
One cannot help but notice the connection between Weerasethakul's Memoria and the Austrian writer and illustrator Alfred Kubin. Kubin's sole novel, The Other Side – about a man who moves with his wife to a country that operates on the border between reality and dreams, or rather nightmares – is somewhat reminiscent of Weerasethakul's approach. Both are mysterious and rich in expression, but where Kubin is dark and morbid, Weerasethakul is light and modern. Nevertheless, it's not difficult to imagine the Thai director perceiving art in the spirit of this line from Kubin's novel: "The world is imagination, imaginative ability, imaginative power."
In Marseille, Apichatpong Weerasethakul also provided an answer to the question of what continues to drive him to make films: "I am still not sure how filmmaking works, that's why I am coming back to it." The last time he returned to it was in Memoria.
Tilda Swinton's ear
The spiritual drama about inaudible sound begins with a hollow thud. The ear, an organ inextricably linked to sleep because it holds the feeling of falling that wakes us, is one of the main protagonists of the film. Tilda Swinton's ear, to be exact.
Swinton plays Jessica, an Englishwoman who lives in Columbia and is visiting her ill sister in Bogotá. At the same time, she is also hiding the fact that she randomly hears a sudden, hollow sound. It's not clear exactly what is happening to her. Is it a psychological disorder? Or so-called exploding head syndrome, the cause of which is unknown and in which an individual hears loud noises like bombs or gunshots? These phenomena occur when one is falling asleep or waking up, when the brain is still foggy. Again, one can't help but think of Kubin's The Other Side: "The most intense sensations came just before falling asleep or immediately after waking."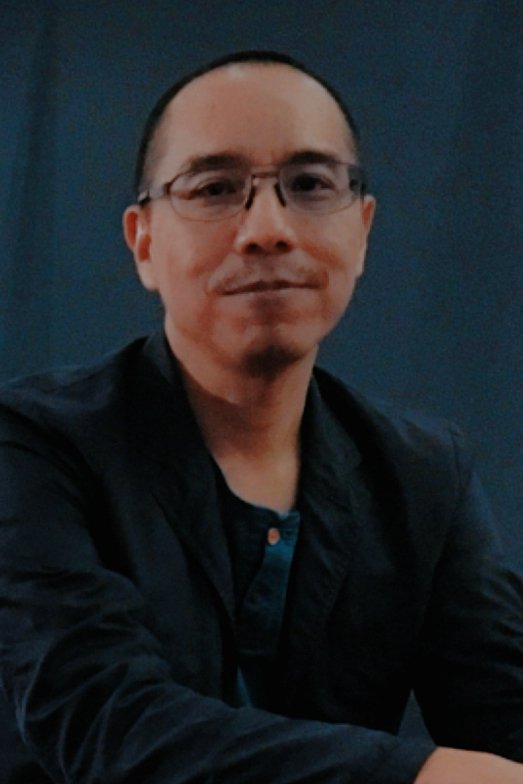 Jessica no longer wants to be alone with her auditory hallucinations, and so she seeks help from a sound engineer, Hernán, who attempts to digitally reproduce the strange sound that's tormenting her. She describes it as "a big concrete ball hitting a metal wall surrounded by seawater" and "a rumble from the core of the Earth". This characterisation alone reveals that the language of Weerasethakul's film has lost none of its poetry, even though it is his English-language debut and his first film shot outside of Thailand and without Thai actors. The sound architecture of the film, which relies on a diegetic soundtrack, is extraordinary.
As a former architecture student, Weerasethakul prides himself on precise composition and the power of refraction, texture, and material. The film is shot very cleanly, yet it has a mystique that erupts in full as it shifts to the forests of Columbia. Apichatpong Weerasethakul is both a dreamer and a master of observation and lingering. His films are borderline installations, radically idiosyncratic, and blur the line between fiction and reality.
Memoria is a film that unfolds slowly, and it's unclear whether the protagonist is the chosen one or mentally ill. In the case of Weerasethakul, it can be said that sleep breeds science fiction. But in the film, we can also see something of the ghost stories that the Thai director was fond of as a child, in the form of the central mystery and a kind of shadowy sensation that no one else perceives – a clear reference to horror films with ghosts that can only be seen by one person.
"I escape into films."
Apichatpong Weerasethakul
Jessica later runs into Hernán's namesake, who supposedly remembers all his past lives and claims to have never left his village because he can't risk being overwhelmed by new sensations. "Experiences damage my memory," he claims. Thus it is in memory and the past that he seeks escape.
On the other hand, Apichatpong Weerasethakul says, "I escape into films." His escape is like the module of a spaceship exploring our world and our reality in such a novel way that it feels at the same time both alien and familiar.
---
Translated by Brian D. Vondrak
This article is a result of the project Media and documentary 2.0, supported by EEA and Norway Grants 2014–2021.