The Alchemical Furnace
Jan Daňhel describes the concept behind his documentary film Alchemical Furnace that portrays the figure and work of Jan Švankmajer.
While finalizing Jan Švankmajer's latest feature film Insects (with Jan Daňhel as editor and Adam Oľha as documentary cinematographer) producer Jaromír Kallista and surrealist Jan Švankmajer approached us with the request to use filmmaking as a medium to uncover and preserve the creative processes fermenting inside their film company Athanor.
Three diffrent principles are competing inside Athanor – the medieval alchemist's furnace. The third of these principles is Eva Švankmajerová – an all-permeating and hermetically inseparable wife who died fifteen years ago. Without her critical spirit that had been relentlessly striving for permanent liberation, Švankmajer's work would not have been complete and would have definitely been different. Eva and her energy topped off the alchemical triad of the "mixture" in ATHANOR. The three principles are mercury, sulphur and salt that keeps everything from exploding.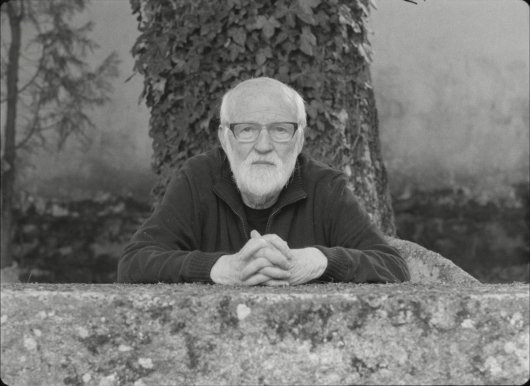 Jan Švankmajer, film still from Alchemical Furnace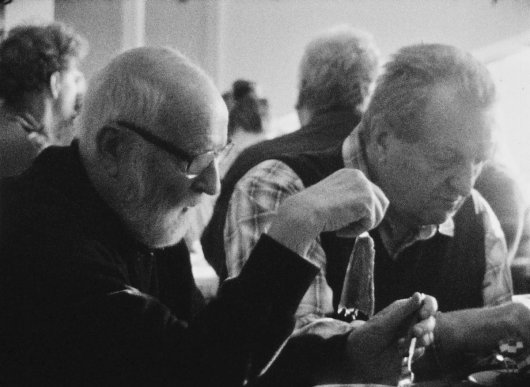 Jan Švankmajer and Jaromír Kallista, film still from Alchemical Furnace

A producer and a surrealist – how do these two roles go together? Are they two communicating vessels? Can obsessions, aversions, magic thoughts, games, infantilism, imagination and sub-consciousness, so intrinsically fluid and evolving, be sold? Can you put a price on the creative process and cash it in? Where does it stem from, where is its source? How to describe the "cruel terror of love" – Kallista's production method used to press his colleagues to yield their "sweetest juice"?
At the same time, we were a bit afraid of Jan Švankmajer's legendary introversion, his strict refusal of any type of self-representation. However, to our great surprise he exposed the deepest layers and lobes of his private nooks.
Alchemy is not only about the production of gold but also about mental transformation. As the mixture in the alchemist's furnace – athanor – gets purified, the alchemist is transformed. When the operator is authentically present, only then the transformation can be conveyed to the audience.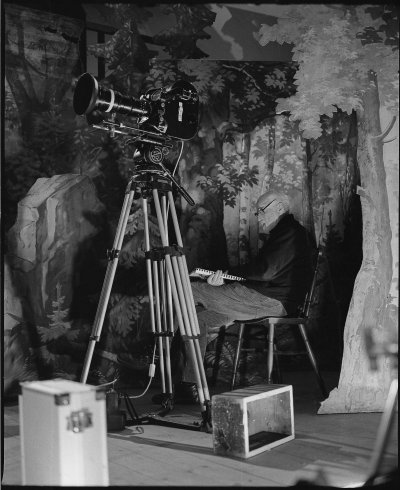 Jan Švankmajer at work
On the watch
Since we didn't want to copy Švankmajer's signature, we opted for an obsessive model of shooting rather than an aesthetic one. Our approach was organic, associative and alchemical. We didn't allow ourselves to venture into conceptual thinking. We were simply "on the watch", playing the waiting game, knowing that we got lured into a magical world to play the adventurous game of the "obsessive parasitic film".
The film explores Švankmajer's concepts and creations, hence being not only a documentary overview of his work but primarily a living, imaginative and playfully situational film. And it mainly shows that world cinema can also be "impromptu" and that even death can perhaps be defeated through authentic experience of the magical world.
Translated by Viktor Heumann